Now you can drag-and-drop images and other files directly into IRCCloud channels, and we'll automatically upload and host the file for you.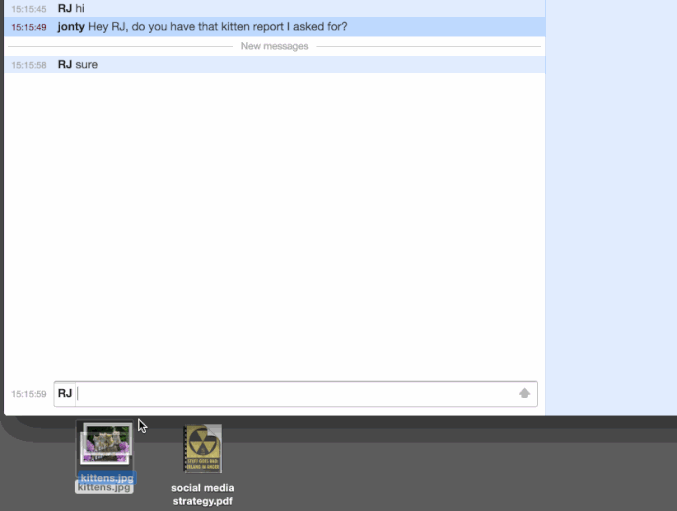 As well as drag and drop, you can use the upload arrow on the right-hand side of the chat box - you can even copy & paste files and image data if you need to.

After dropping files you'll see a dialog where you can view file details and attach a message, however if you're in a hurry just hold shift and it'll drop a link into the channel right away.
Files are stored forever, until you delete them, which you can do at any time.
Mobile App Support
The IRCCloud Android app already supports our new file uploads, updates to the iOS app coming soon! If you'd prefer to keep using imgur, don't worry, you can choose it in the settings.
Pastebins
We've also taken this opportunity to roll out some improvements to pastebins. They're now editable, and you can choose a file name and extension to help with syntax highlighting (which is running on a much improved engine).
You can also view and manage all your pastebins in a brand new section, accessible from the upload arrow. If you'd rather use keyboard shortcuts, you can also create pastebins with the new /paste command.