Our iOS app has landed. It's free to download now in the App Store and it works on Phones, Pods and Pads.
It has push notifications, an inline image viewer, and all the features you'd expect from an IRCCloud mobile app.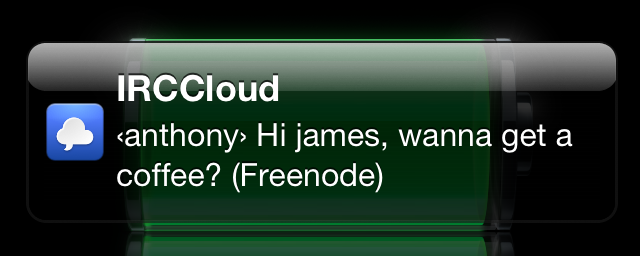 Like the Android app, it fully syncs with IRCCloud on the web—all your channels and messages are available, and the app will keep up to date with everything you've read.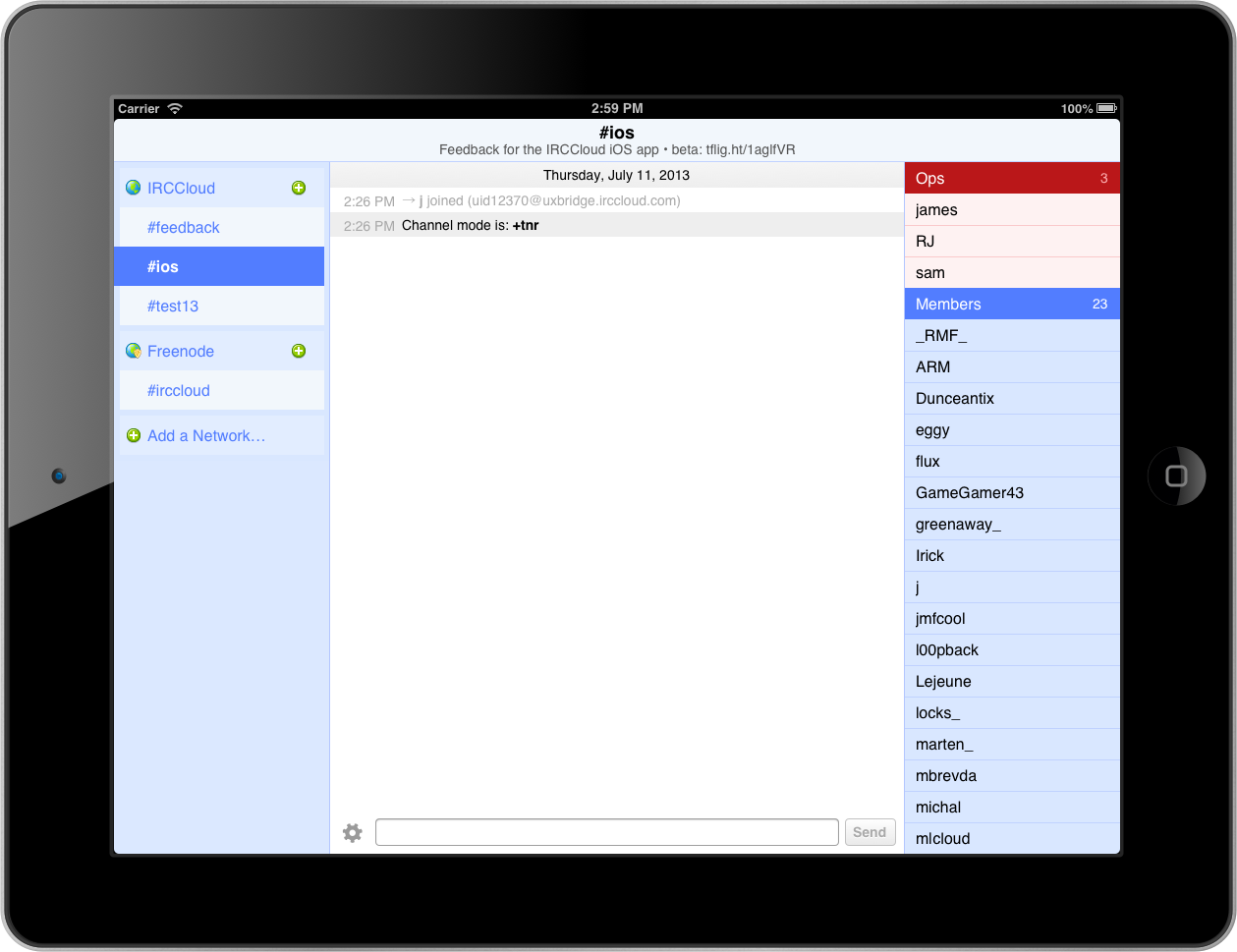 The app runs in portrait only on iPhones and iPods, and landscape only on iPads. Alternate orientations will be available in future updates.
Note: You'll need an existing IRCCloud.com account to use the app.
Pro tips
Swipe left and right to open the channel and member lists
Double tap a message to prefill the author's nickname in a reply
Long press on a message to interact with the author
Tap the blue and red bars at the top and bottom of the channel list to quickly scroll to unread channels and conversations