We're pleased to announce the first version of our Android app is now available for download, for free.
It has push notifications, options for sound and vibration, various settings to keep it connected in the background, and more.
It fully syncs with IRCCloud on the web—meaning if you receive a private message or highlight, you'll get a message on your device in the Android notifications area. If you then read the message on the web the notification is automatically cleared on all your other devices. And vice versa; reading notifications on your device clears your highlights on the web.
We've developed and tested the app on many different devices and screen layouts—including a full screen landscape mode on tablets, and the app should work on anything above Android 2.2 (Froyo).
Note: You'll need an existing IRCCloud.com account to use the app for now.
Pro tips
Swipe left and right to open the channel and member lists
Double tap a message to prefill the author's nickname in a reply
Long press on a message to interact with the author
Tap the blue and red bars at the top and bottom of the channel list to quickly scroll to unread channels and conversations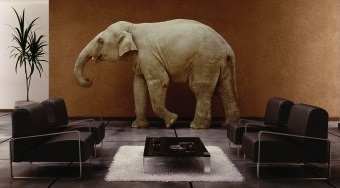 What about iOS?
We'll be incorporating ideas and suggestions we receive from the Android App into building a top notch iOS app. Hang in there.